Post by Myka on Aug 30, 2018 1:16:07 GMT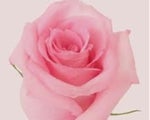 . Bold is my doing..
----------------
Now if someone asks: "Where does all this dyadic alternation lead?" The creator/ snake will answer: "To the acquisition of experience." The Unuttered Father will answer back: "In the HyperUniverses of True Light,
the experience of dyadic matter is utterly useless,
because its properties are NONEXISTENT THERE." And I, as a traveler coming from THERE, make this clear to you by giving you an example: "If a common man wants to study computer programming, how useful do you imagine knowledge of pottery would be to him?"
Anagnostou - Kalogera, Angeliki. Can You Stand The Truth?: The Chronicle of Man's Imprisonment: Last Call! (p. 100). Angeliki Anagnostou - Kalogera. Kindle Edition.
THAT IS a VERY POWERFUL QUOTE
We made the same quote. EXACTLY.
tribunilapulapu.freeforums.net/thread/333/experience-lie
hahaahah
AMAZING!!!
That reminded me of this Miron
The Master said:
James, behold, I shall reveal to you the path of your redemption. Whenever you are seized and you undergo death-pangs (mortal fear), a multitude of Archons may turn on you, thinking they can capture you. And in particular, three of them will seize you, those who pose as toll collectors.
Not only do they demand toll, but they take away souls by theft.
Now, when you come under their power, one of them who is the overseer will say to you: "Who are you, and where are you from?"
You are then to say to him, "I am a child of humanity and I am from the Source."
He will then say to you, "What sort of child are you, and to what Source do you belong?"
You are to say to him, "I am from the pre-existent Source, and I am the offspring of the Source."
Then he will say to you, "Why were you sent out from the Source?"
Then you are to say to him, "I came from the Pre-existent One so that I might behold those of my kind and those who are alien."
And he will say to you, "What are these alien beings?"
You are to say to him: "They are not entirely alien, for they are from the Fallen Sophia (Achamoth), the female divinity who produced them when she brought the human race down from the Source, the realm of the Pre-Existent One. So they are not entirely alien, but they are our kin. They are indeed so because she who is their matrix, Sophia Achamoth, is from the Source. At the same time they are alien because Sophia did not combine with her like in the Source (her divine male counterpart), when she produced them."
When he also says to you, "Where will you go now?"
You are to say to him, "To the place when I came, the Source, there shall I return." And if you respond in this manner, you will escape their attacks.
From the First Apocalypse of James.