Post by IW on Oct 24, 2019 17:50:39 GMT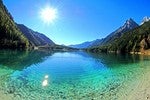 Exactly girlscout! I am currently reading 'The Second Cognition Toolbox - Requirements for Advancing your Consciousness' in which he goes through all the different programmings you pass through in life, one of which is the 'word programming'. I just read his explanation of why he is using that 'colourful' language so many people don't like from him, so I will share it here:
"I have a tendency to use 'colorful' language in my books. Many have taken offense at my use of such words and feel that they somehow cheapen the truth of what I am presenting because I don't cater to their cultural programmed sensibilities. They don't bother to question why they find these words offensive, they just accept that they are because their cultural or religious programming told them that they are offensive. Rather than seek to remove this conditioned psychological programming about these 'offensive' words, or even why they consider them offensive, they rely on the typical hapiym emotional response to take offense and attack the messenger instead. This is the main reason I use these words intentionally. I never use these 'bad' words in a vulgar manner in my writings, but use them to emphasize disgust and to drive home a point using these words like exclamation points. I use this as just one example to show your own programming and how easily you are controlled by cultural or religious mandates about acceptable language without you ever thinking about it. You just accept it because everyone in your culture does. Have you ever considered this?"
Do you really think this is accurate?
Small kids and babies have no problem playing with poop but once grown it does become disgusting and makes you smell bad. Is this a cultural response that needs to be recognized? Being gracious and kind in word and deed is an outward response to an inward condition not just to conditioning, although it could be that too.
IMO the louder one feels they need to speak the less (with emphatic exclamations) the less value they give to their own words, much less others giving it through "cultural response".
Does our own inner voice shout at us? No at least not for me. Proving a point like he does is like getting run over by a car to prove crossing the street is dangerous.